Post-traumatic Stress (PTSD) & Chronic Pain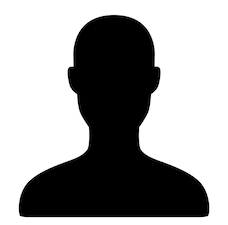 This veteran's name and photo have been masked to protect his identity.
All too often neurological conditions are complex and there are combined conditions to treat for one person. This is a story of a veteran living with PTSD and chronic pain.
High altitude is high adrenaline for Ray, a retired Marine serving from 1997 to 2003 with two years in Iraq then Marine reserves until 2012. He was conducting reconnaissance missions that logged more than 300 jumps from airplanes at a high altitude. From that flight level, your thoughts revolve around the oxygen that you need at the time but not the real toll that jump is taking to your body upon landings. With over 560 parachute landings under his belt, Ray's back and legs were damaged in the process. When he returned from the combat zone, he knew that he had mental health issues but pushed them aside for work. He found himself drinking and isolating himself and then turning to suicide to ease the pain. He was diagnosed with spinal disc damage and as a result lives with severe chronic pain.

It was not until 2009 did he finally seek help. The DAV (Disabled American Veterans) assisted him with his paperwork. When he finally received help, he was diagnosed with PTSD. He finds his network of fellow veterans helps him with his PTSD and he also volunteers for the veterans crisis line. In 2012, two major events happened in his life. His wife signed him up for the VA wheelchair games and after doing so she passed away. Still grieving from the loss of his wife, he attended the VA wheelchair games any way. He found that attending those games was the greatest gift his deceased wife could give him. He recognized that he is not alone and there are other veterans living with PTSD. Adaptive sports and, even more so, the competition helped him turn his life around. 

But even with adaptive sports, work, and volunteer duties, Ray still deals with chronic pain on a daily basis. He finds in the evenings when things settle from the day, he slips into symptoms of PTSD and he focuses on his pain. Both make it difficult for him to sleep. He tried many different treatments but just dealt with the pain. This scenario frequently happens with people living with multiple complex conditions. Treating clinicians tend to focus on one area rather than looking at how the various conditions can mask or magnify other conditions. In Ray's case, he tries to live with the pain while addressing the symptoms of PTSD.

A novel neuromodulation device was introduced to him as a non-invasive high-frequency surface stimulation device. He agreed to try it for three months to see how it works. After one week, his response was "this thing is amazing." With 6 slipped disks in his back, his pain ranges from his legs, back and arms. He wears the device for 4 hours per day which happens to be the life of its rechargeable battery.  "It feels like a vibration on the skin, like a deep massage," Ray explains. The small adhesive patch with a smartwatch size processor is a wearable that recently came onto the market with FDA clearance. Ray wears it all day and can't tell that he is wearing it. On first use, he feels pain relief within 10-15 minutes of turning the device on with a residual effect for about 24 hours. He feels like his pain levels have dropped by 20% within just one week of use. The device connects to a smartphone app allowing Ray to control the device including the levels of current going into his body with a range of 0 to 100 milliamps. He has tried TENS units before but this is nothing like a TENS. "There are no wires and it's comfortable like a massage."  Even his mother noticed a difference in Ray, she mentioned to him that he has been able to focus more than before. With his pain reduced, Ray's mind can now concentrate on other things other than his pain.