Wellness & Cranial Stimulation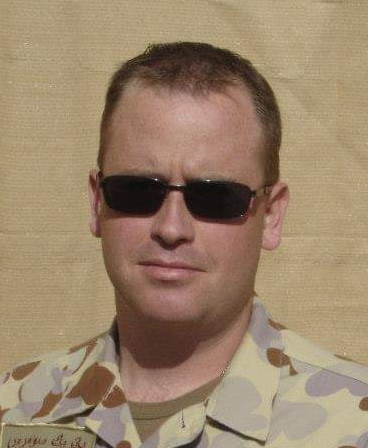 The feeling that you have exhausted all of your options. Have you ever felt this way? For many people who know that feeling, the search for alternatives almost becomes a life pursuit. This is a common feature among people who use alternative therapies. For Patrick, he went down a similar path. Medically discharged from his career as a medic in the military, Patrick found himself retired at a relatively young age. While in the process of building his house, he started to get panic attacks. Clinically, it could be classified as anxiety, depression, or even PTSD but for Patrick is was impacting his daily life. 
Over the course of four years, he tried various pharmaceutical treatments for either anxiety or depression. He tried traditional therapies with his psychiatrist, but nothing seemed to work. He even tried ECT sessions without success. "It was just day after day after day. It is doesn't seem to stop." Feeling like he had tried all of his clinical options, he started to look for other lifestyle modalities in the field of wellness. Diet and meditation seemed to help but they just didn't get him to a sense of balance. "I just ran out of ideas," he expressed about his search for balance and away from the roller coaster of anxiety and depression.
He was on Facebook one day and saw an advertisement for a device that uses pulsed electromagnetic field therapy (PEMF). Patrick swore he would never buy anything on Facebook, but he felt compelled to click on this advertisement. PEMF is a therapy that has long had different forms over the decades but its history dates back to ancient eastern medicine in the use of magnetic fields. The technology used today takes the form of a home-use device that is non-invasive and worn as a headset. Patrick was not convinced this type of therapy could help him but he decided to learn more about PEMF.
To him, science is important so he looked into the scientific research on PEMF. He found nothing that raised the red flags about the therapy. With claims that it could help him with sleep, relaxation, and meditation, there was some potential with this therapy. He even discussed it with his psychiatrist. She was aware of PEMF and encouraged him to try it. As a device that can be purchased on-line, he was skeptical but the vendor offered a 60-day money-back guarantee and they accepted Paypal. He bought it.
Within 5 days, he saw results. He uses the device to help him with meditation. It seems to help him focus. After more use, Patrick started to see a change in his sleep patterns. Before using PEMF, he was a restless sleeper and would typically get three hours of sleep per night. Now, he is enjoying a full 8 hours per night. Today, he uses it twice per day along with meditation. He feels like he has some normalcy back in his life. For others in a similar situation, Patrick advises to "Do the research and find a good doctor who can help guide you."
To learn more about neurotech devices and treatments related to wellness and human performance, visit our free directory.