Deep Brain Stimulation for symptoms of Parkinson's disease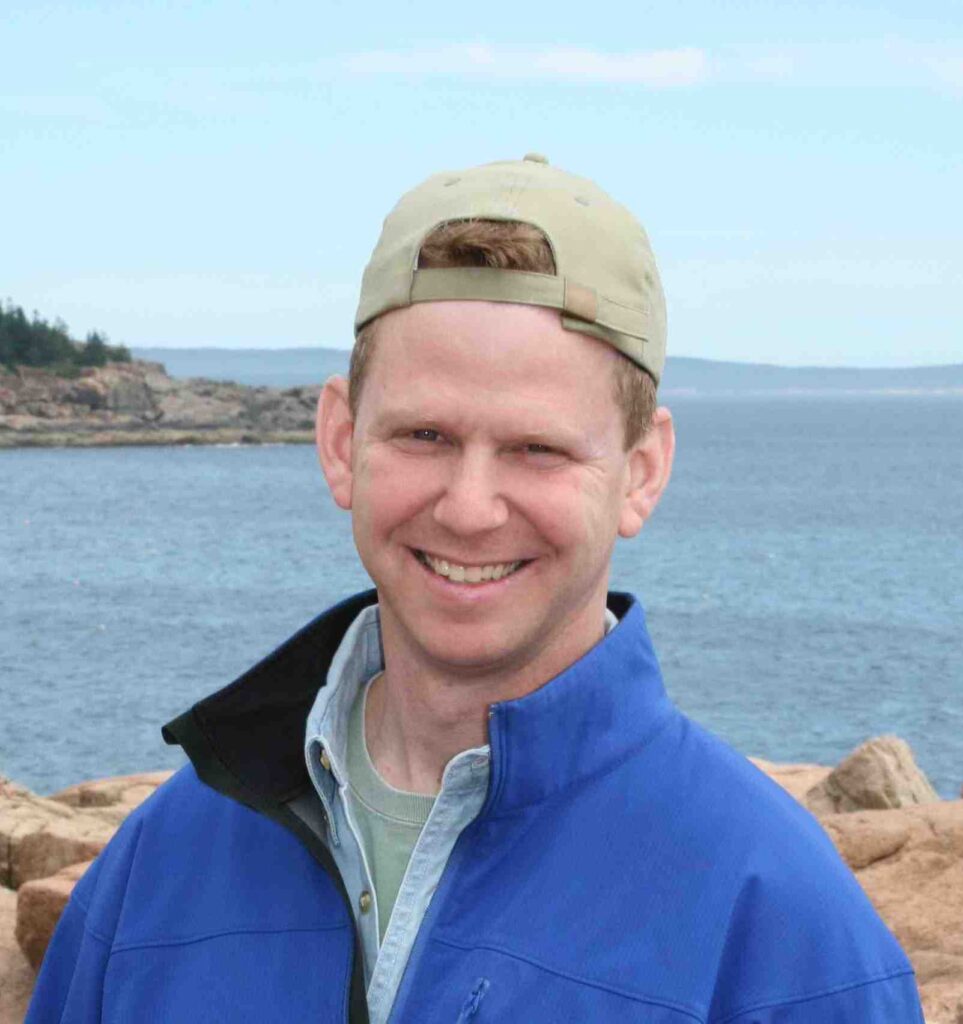 This story is a combination of immediate impact and slow progression of Parkinson's Disease, a degenerative brain disorder, and how one man changed his cards to gain a better quality of life.
As a cardiac anesthesiologist, Jon was living his dream. He had a great job, a wonderful wife and two beautiful daughters. Although there was stress related to his job and long hours, he truly enjoyed his work. A strange symptom surfaced that sparked Jon to seek medical assistance. He was pouring a Coke into a glass and observed his pinky finger quivering. That was it, a tremor. That tremor motivated Jon to seek the advice of a neurologist. Without any hesitation, the neurologist diagnosed Jon with Parkinson's Disease. He was 38 years old. After receiving the news, there was a sense of relief. He was relieved to have a name associated with the strange symptoms he was experiencing. Now that he had a diagnosis, he educated himself about the disease and ways to manage the symptoms.
The initial symptoms of Parkinson's Disease can be very subtle and often do not surface until the symptoms reach an escalated level. People can have Parkinson's Disease all their lives but they do not receive a diagnosis until a larger amount of neurons in the brain begin to be impacted. At that point, the outward symptoms begin the surface.
Accepting his diagnosis, Jon began to educate himself about the disease and inventory his options. Being an anesthesiologist helped with his quest.  One of his options for the treatment of Parkinson's Disease is a medical device called Deep Brain Stimulation (DBS). Several times in the past, Jon had been the anesthesiologist during surgeries to implant deep brain stimulators. Even with this knowledge, Jon took the medical advice and began the typical pharmaceutical regime of taking a myriad of medications.
As Jon began to do his research about DBS, he watched video after video on the internet about success stories of people who received a DBS system. Not all of the videos were about success stories. Jon watched one video about a man for whom the DBS was not successful and he had the device removed. In his research, Jon educated himself about the system, how it works, the surgical procedure, the complication rates and spoke with other doctors regarding the DBS technology. He approached his neurologist with an inquiry as to whether he would be a candidate for the technology. Once Jon asked, his neurologist agreed that he would be good candidate.
As he became more resistant to the medications, his symptoms began to impact every aspect of his life. He was no longer able to work much less perform basic activities of daily living. For Jon, DBS was an option he couldn't deny. "Once I get my wires, I'll be able to function."
The day that the system was activated was a vivid day for him. His appointment was for one o'clock in the afternoon. That morning, he could not take any of his medications and his body reacted to the lack of medications. His symptoms were severe as Jon's body became stiffer and stiffer. To one point, he could hardly move. He went to the hospital early with the escort of his parents.  His doctor came into the waiting room and said, 'Come with me.' It was time to activate the system; one side of the electrode at a time.  His doctor activated one side and immediately the stiffness in Jon's muscles melted away. The DBS system gave him new freedom of movement that was strangled by Parkinson's Disease.
This short story is an adaptation of Jon's full story featured in the book Bionic Pioneers.
There are many symptoms associated with Parkinson's disease. There's an array of options includes those of neurotechnologies like DBS, robotic therapy, peripheral nerve stimulation, and more. Learn about neurotechnologies for Parkinson's disease with our neurotech directory